The Big Five of Kristoffer Roos
It's time for another round of five big questions concerning Minicards. This month we spoke to our licensee Kristoffer Roos, who runs the business in Sweden (Stockholm) for eight years now. About printed cards, big ambitions and digital marketing.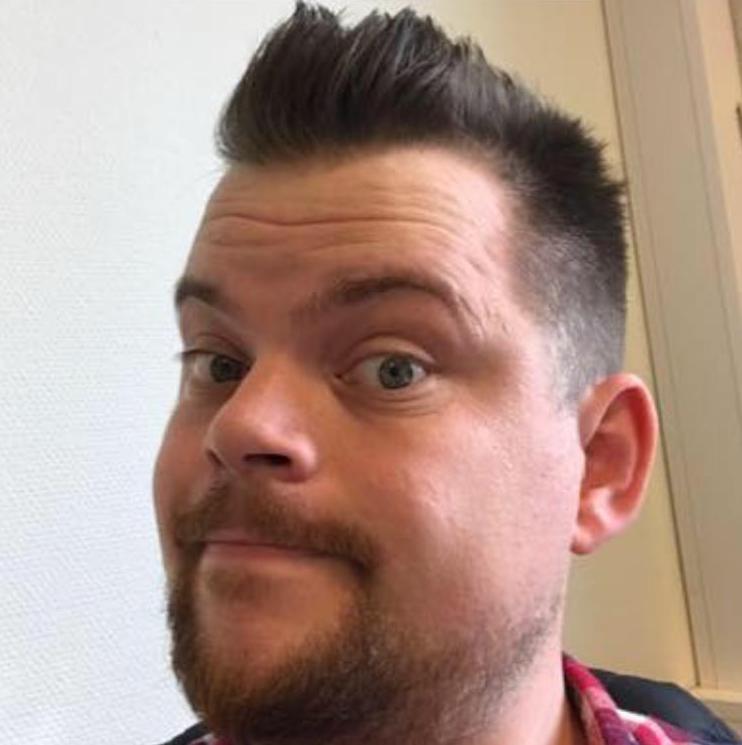 'When it comes to advertsing I really believe in print'
Kristoffer Roos - Minicards Sweden
Who: Kristoffer Roos
What: Minicards Stockholm, Oslo and Gothenburg (Sweden and Norway)
Part of the Minicards network since: 2011
Number of employees: "Since almost three years I started a new company with my brother and we run several projects. We have 26 employees; three on Minicards, five during autumn/spring."
Exploits also: desk maps, digital screens.
1. What's your big love - besides Minicards of course?
"My daughter (1,5) and my wife. I've been married for almost ten years. My family has always been where I've found the strength and energy to be a licensee of Minicards and business owner. Besides Minicards my other big interest are animals and especially my new hobby: fish. I've got one thousand liters of aquarium. It's fun and relaxing to take care of them and build up a copy of their original flora."
2. What was your biggest motivation to start Minicards?
"It has given me the opportunity to start my own business. Sometimes it's hard, but it becomes easier and more profitable over the years. I discovered Minicards on a trip to Miami and thought: this system is really helpful and smart, so I contacted Rick and Arnold. I worked hard to start up a lot of cities in Sweden, but the focus shifted to Stockholm and Oslo; the capitals of Sweden and Norway and also Gothenburg."

3. What big lesson about the business do you want to share?
"Never give up. There were big competitive firms trying to buy their way into success - in the same region - and telling hotels that they wouldn't work with them if they would say yes to Minicards. These obstacles can be overwhelming, but I'm stubborn and worked around these problems as good as I could. Over time they went out of business and we stayed strong. Luckily I also had my family that always backed me up, that made it easier to fight it."
4. Why do you believe so strongly in Minicards?
"The new generation marketeers has been trained with a strong focus on digital media and started working in our industry just a few years ago. In the start of their career they only talked about the 'new' digital channels: "this is the best and only way to spend your marketing budget on". But today the big problem is: how do you stand out between all the online ads? The result: customers came back to Minicards after one or two seasons. Why? Minicards stands out, it's simple and attractive for all kinds of audiences. That's why it's such a strong marketing product. Today and tomorrow."
5. What's big 'food for thought' for the future?
"When it comes to print and online marketing we need to offer a good marketing mix. I strongly believe this is possible with an extensive portfolio. So we have started combining Minicards with digital marketing, such as ticket sales, QR-codes and digital adds etc. Innovating is the way to go, but on the other hand; When it comes to advertising I really believe in print. The Minicards are the center of what we do. And they should be, even ten years from now."